In this blog article you will get to know everything you need to know about paid surveys. What are paid surveys? How much money can you earn with paid surveys? How can you recognise dubious providers of paid surveys? Our experts answer these and many other questions on the topic of paid surveys! If you have questions yourself, you can always contact us or discuss them with us in our community.
Paid surveys: What exactly is that?
Paid surveys are surveys where you earn money when you participate. Many companies and market research institutes publish paid surveys because they get feedback so much faster than, say, unpaid surveys. In today's very crowded competitive environment in almost all markets, it is very important for companies to get data and results from surveys very quickly so that they can, for example, develop and improve products and services even faster than competitors. For this reason, paid surveys are becoming more and more common. Many people take part in paid surveys to earn some extra money or to get coupons. People who participate in paid surveys make a very important contribution to making products better and better meet consumers' needs and expectations! This does not apply to the quality and condition of products. Also, when it comes to sustainability and the environment, companies are always asking for consumers' opinions via paid surveys.
Why are paid surveys so popular?
Why paid surveys are so popular is quite easy to answer. With little effort, you can earn some extra money on the side with your smartphone, tablet PC or laptop. It doesn't matter whether you're sitting comfortably on the sofa or waiting pointlessly at the doctor's office or at the bus stop. Thanks to the internet, you can access online surveys at any time and get paid for taking part. In this way, you earn money and do something useful, namely by expressing your opinion and thus participating in important decisions. Be it political or social surveys, or surveys with which companies want to improve products and services. In other words, you get paid for your opinion.
Where can I take part in paid surveys?
On the social media and market research community mypinio, you can participate in paid surveys and earn money or vouchers. mypinio publishes countless current paid surveys every day in the timeline or on the so-called survey wall on all kinds of topics. Sports, food, lifestyle, fashion, hobby, travel, outdoor, politics, environment, sports, gaming, TV, music, cinema and many more. Participating in paid surveys is a good thing if you want to earn some extra money. It also helps companies and brands get better and better. After all, companies and brands depend on your opinion so they can work on providing better and sustainable products to everyone. We've answered some of the most frequently asked questions about paid surveys from our members at mypinio and written a summary below.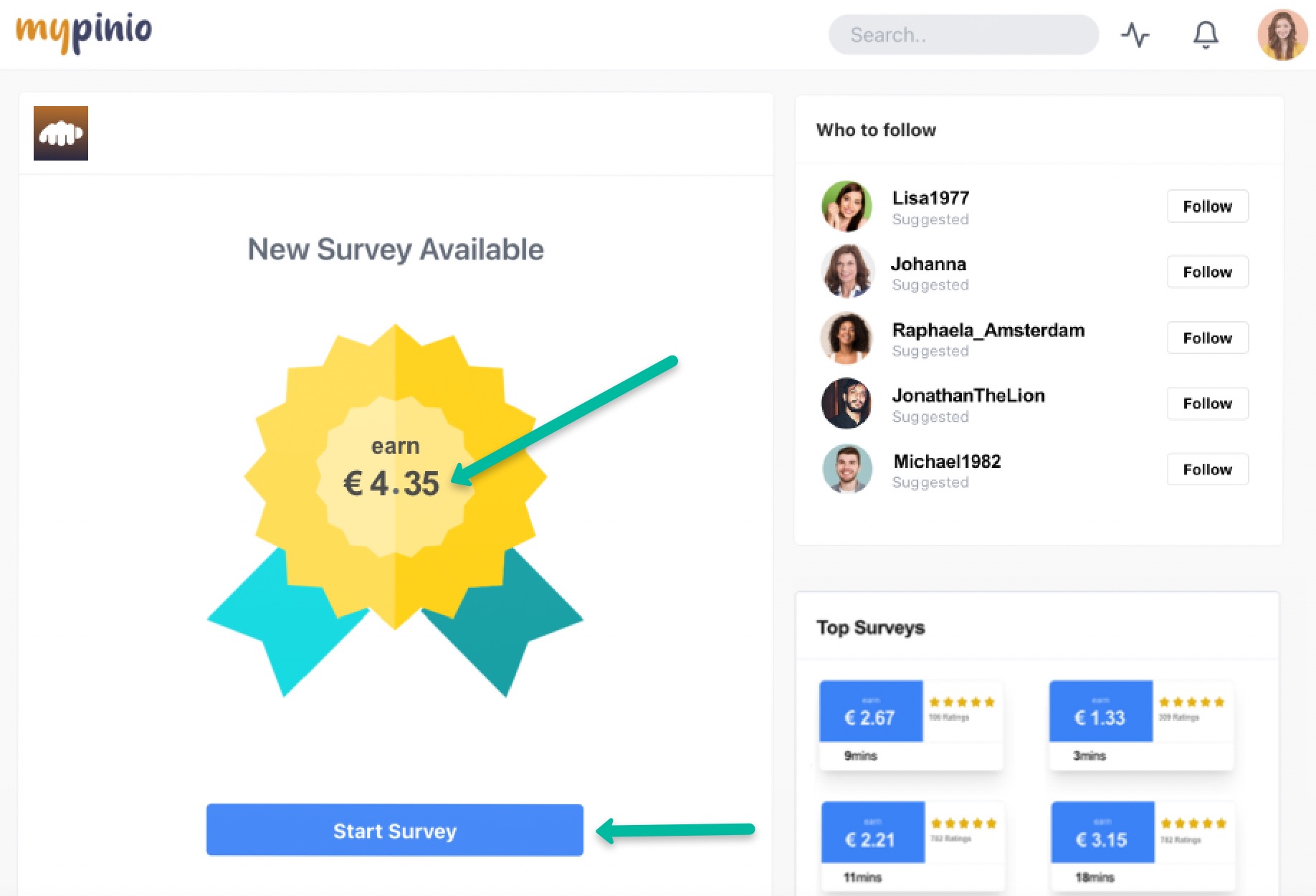 In the mypinio timeline, an infinite number of surveys flow into the user's timeline every day. You can identify the paid surveys by the typical badge.The badge also shows how much money you can make with the survey.
→ Start making money with paid surveys
Who can participate in paid surveys?
In principle, anyone can participate in paid surveys at mypinio and earn money online. mypinio is a platform that offers paid surveys. On mypinio you can sign up for free to participate in paid surveys and earn money immediately. It is very simple. After your first signup, you'll see paid surveys in your timeline and on the survey wall that you can participate in and earn money from. mypinio is built like a social network that works similar to Facebook or Instagram. So if you already have a profile on a social media platform and know your way around there, you don't need to learn how to use the mypinio platform. Just check out the timeline and look out for the paid surveys that have been published. Or navigate to the survey wall. There you can see all available paid surveys at a glance!
Do I have to pay anything for my registration on mypinio in order to participate in paid surveys?
Of course, registration in the mypinio community for paid surveys is free of charge. There will never be any costs for our community members. And no reputable market research institute or company demands money from people who take part in surveys or studies. Quite the opposite. Market research institutes and companies thank consumers for taking part in surveys in the form of money or vouchers. This is because survey initiators depend on consumer feedback to make products and services better and better. Therefore, you should be careful if someone asks you to pay money to take part in surveys. This will not happen with mypinio.
How much money can I earn with surveys?
It wouldn't be entirely serious to write down here an exact sum of what you can earn with paid surveys. How much money you can earn depends on two main factors. First, it depends on how much time you want to spend participating in paid surveys on a daily or weekly basis. If you invest about an hour of your valuable time per day, you may well end up with an hourly wage of between 5 and 10 EUR. But: It also depends on what the participation is worth to the publisher of a paid surveys. Certain paid surveys can bring you an income of a few cents, while other paid surveys can bring you several EUR a day. Often it depends on how comprehensive the paid survey is and how quickly the publisher needs the results. Because if the publisher needs the data very quickly, he may offer more for filling out a survey. So in the end you decide for yourself how much time you want to spend filling out surveys, and with that you decide for yourself how much money you make.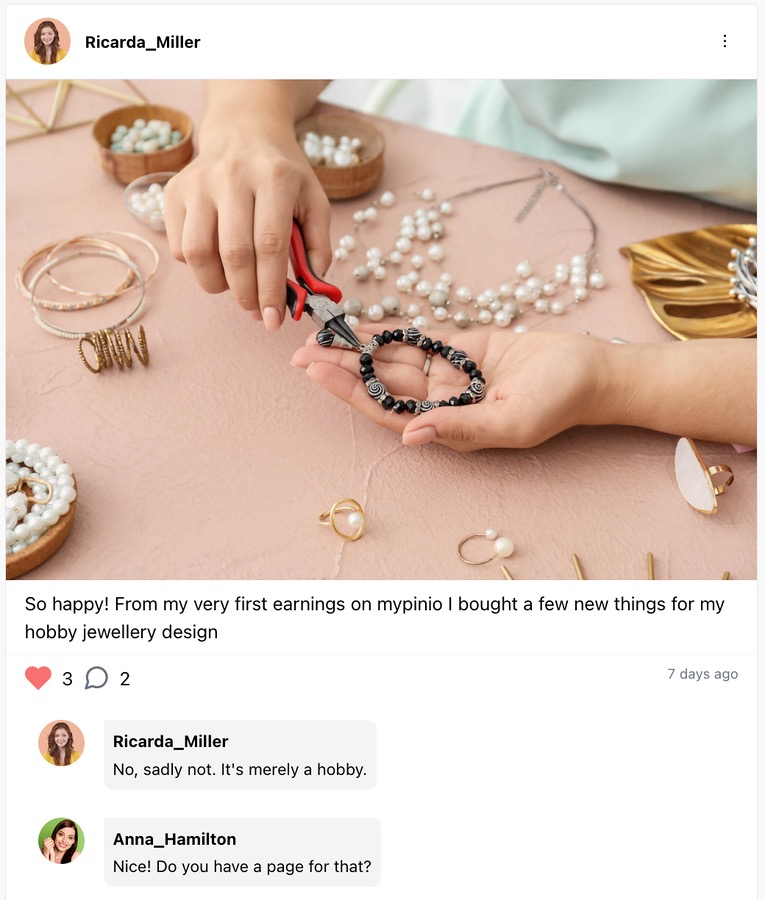 Is it possible to make a living by participating in surveys?
It is possible to earn extra money by participating in surveys, but it will probably not be enough to make a living. It is important to note that paid surveys are not a lucrative way to earn money, but should rather be considered as an additional source of income. So it is a false expectation to assume that you can earn so much money from participating in surveys that you no longer need to do any other work to pay your rent, electricity or gas, for example. But if you regularly take part in paid surveys and put the money aside to save it or treat yourself to something at a later date, this is a good option.
How do I know how much money I earn by participating in paid surveys?
Trust, transparency and fairness are very important to us at mypinio! That's why you can already see in your timeline and in the survey wall how much money you earn for participating in a paid survey. On mypinio, the hint that new paid surveys are available appears directly in your timeline or in the survey wall. These notices are symbols that look like badges and always look the same, so you can immediately see that it's a paid survey and not a member's fun survey. And on this message, the amount of earnings is always clearly displayed as well. So you always know what you can earn from a survey before you start taking it. So you can decide for yourself if you want to participate in a survey or not. You can decide that yourself! You are not obliged to participate in a paid survey if the earnings are too cheap for you.
Is there a daily limit or a limited number of surveys at mypinio?
The answer is clearly no! We know that there are portals and market research communities that limit the number of paid surveys per day or month. However, at mypinio you can participate in as many survey walls as you like. Of course, it may happen that there are no surveys available for you and other mypinio members. This has nothing to do with a limit or restriction on our part, but simply with the fact that there are no surveys available to earn money with. However, the probability of this happening is very low to unlikely. This is because there are countless paid surveys on the market research market, so there is always a survey available for you to earn some money with. You may not see any surveys in the timeline or on the survey wall because you don't belong to the relevant target group of survey takers. But then just wait a bit and soon new paid surveys will be available for you!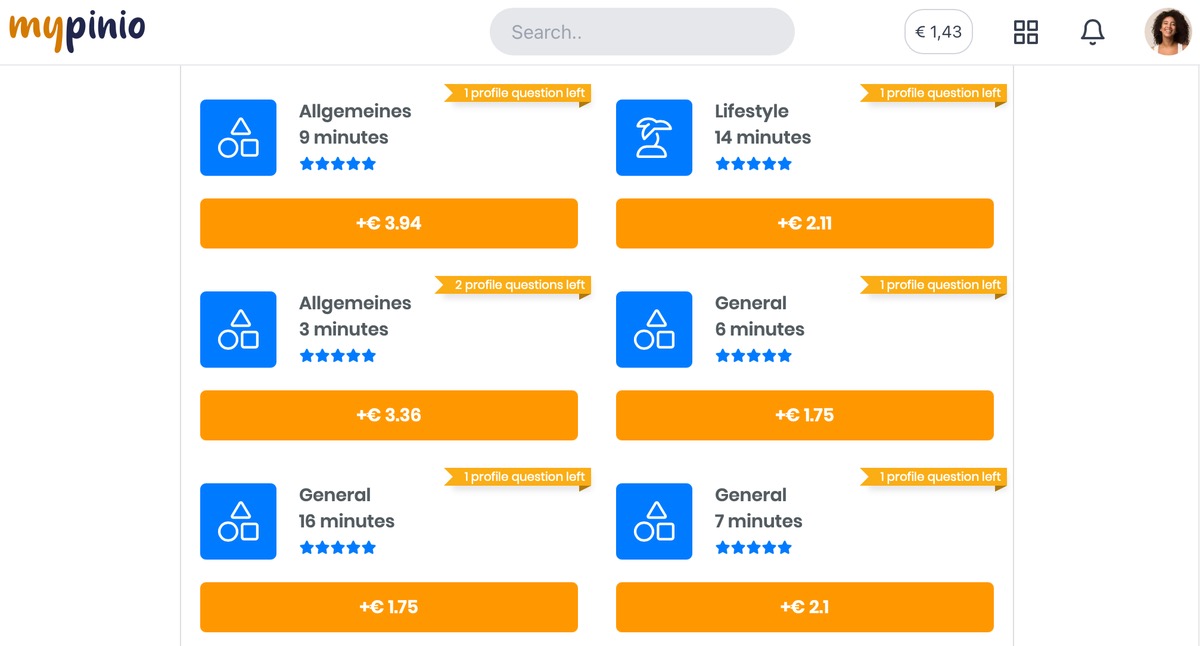 On the mypinio survey wall or in the timeline you'll always find surveys with which you can earn some extra money. You can see at a glance what you earn with the survey and how much time a survey takes!
Are paid surveys legal?
We are indeed a bit surprised that we get asked this question very often, but we can also absolutely understand this question. There is really nothing objectionable or even legally questionable about people taking part in surveys being paid to do so. In fact, it's quite the opposite. It's a perfectly legitimate thing to do. After all, as a survey participant, you're investing your valuable time and offering your valuable opinion so that you can help companies and brands develop better products and better services. After all, companies make a lot more money when they develop better products and services because they then sell more of them. Your service is to tell companies how to better tailor products and services to consumers through paid surveys. This is a very important task, so it's absolutely fine that you earn money for it. So don't worry about doing something that may not be correct in any way.
How do I get the money I earned ?
On mypinio you can withdraw the money you earned with paid surveys at any time. Either as cash or as a voucher for an online store. Here we have many popular partners where you can exchange your vouchers. In your user account you always have an up-to-date overview of how much money you have already earned with paid surveys. And you can easily withdraw this money to your bank account or via PayPal whenever you want. The withdrawal limit is limited to a maximum of $50 per day. In some regions you can cash out your earnings in vouchers only. But this can also have many advantages, as you can read in the following blog post.
→ Popular rewards for paid surveys

You can withdraw your money to your own account or via PayPal. In some countries you can exchange the earned money for vouchers (see screenshot below).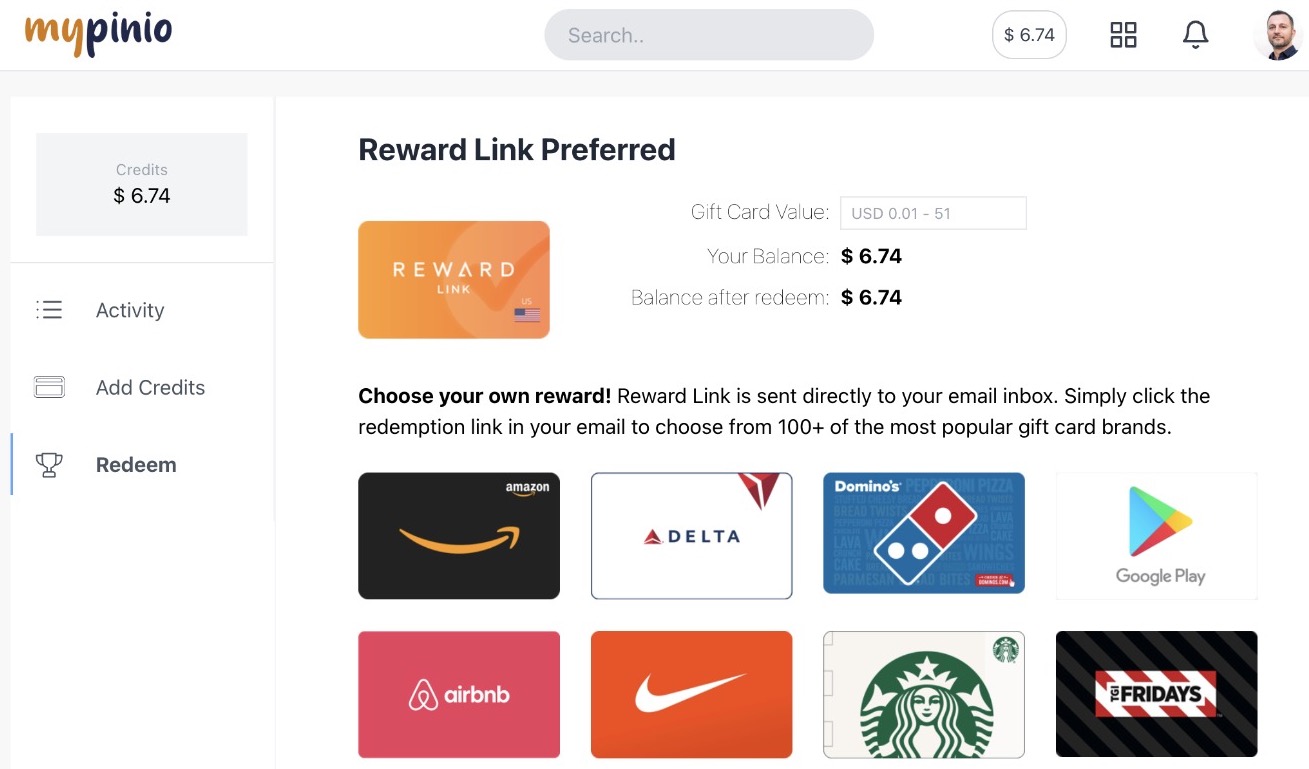 I would prefer to receive vouchers instead of money. Is this also possible with paid surveys?
At mypinio you can decide for yourself whether you prefer to receive money or vouchers when participating in paid surveys. Many mypinio members prefer to have their earnings paid out in vouchers, because it's not uncommon to be able to participate in reward and benefit programs when redeeming vouchers. Therefore, you can easily have your earnings paid out in vouchers as well. We have countless partners where you can redeem vouchers, for example in online stores or in cafes and restaurants. For example, you can redeem vouchers at amazon, IKEA, adidas, NIKE, Zalando, Starbucks and many countless others. The probability that you can redeem a voucher at your favorite store is very high!
What if I don't get paid after taking part in a paid survey?
It's really very unlikely that you won't receive credit for completed participation in a paid survey, as this process is technically automated. In the unlikely event that you do not receive credit for participating in a paid survey, simply contact our support team! We will then contact the survey initiator and make sure you receive your credit. We have mechanisms built into our payout process that allow us to track who has participated in a paid survey and who has not.
Do I need to have special knowledge in a specific topic to be able to participate in paid surveys on mypinio?
To participate in a paid survey, you don't necessarily have to have a specific knowledge or skill set. Companies typically ask for specific preferences in paid surveys about brands, products, travel, hobbies, lifestyle and leisure so they can assess how best to market and design their products. There is usually no knowledge or expertise asked in a paid survey unless it is important for seeing if you are eligible to answer certain questions, for example, on you knowledge in engineering or medicine. General paid surveys do not require any specific knowledge.
Can I choose the topics on which I want to participate in paid surveys?
We try our best to place paid surveys in the timeline of participants on topics that they will have fun with. That's why we ask you at the beginning when you register on mypinio what your hobbies are and what you're interested in. We also want you to only see paid surveys in your timeline that you like to complete. This way, companies get feedback faster and publish more paid surveys to the mypinio community, so everyone benefits.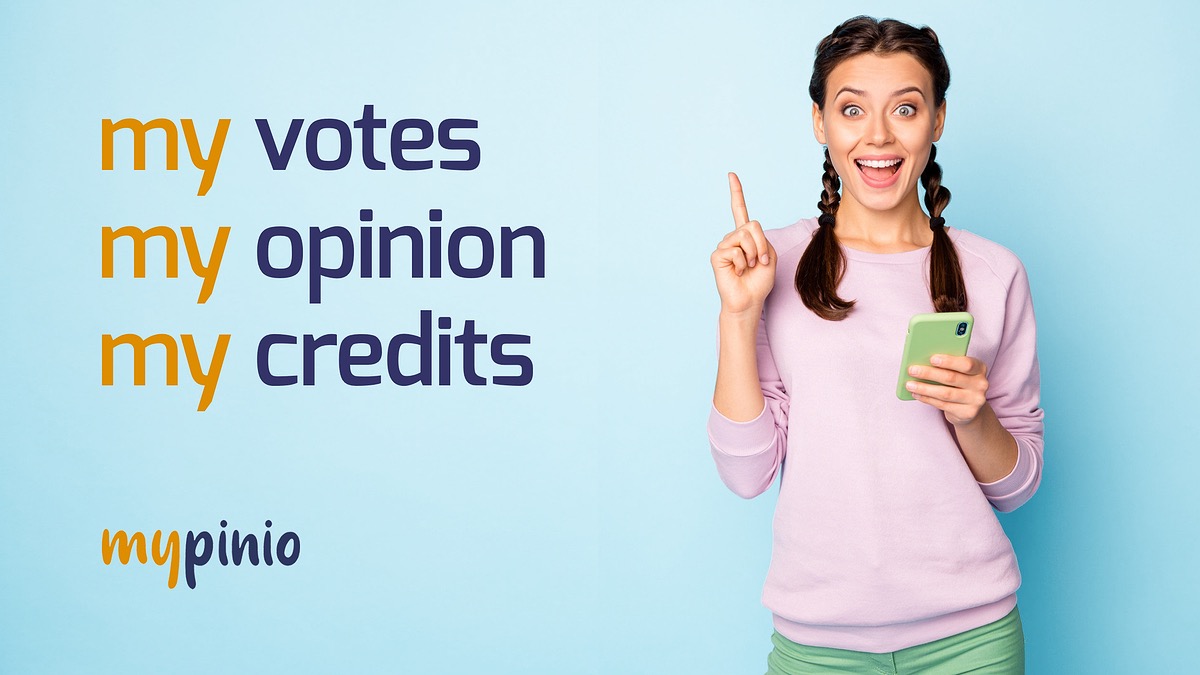 Can I participate anonymously in paid surveys on mypinio?
At mypinio you can of course participate anonymously in paid surveys. Basically, you always take part anonymously in surveys. Here in the mypinio universe you don't have to use your full name and can use a profile name you like best. And there is no obligation to use your full name. You can choose any username you like. We only need your real name for billing purposes, so we can pay you the money you earned on mypinio with surveys. However, no survey initiator will see your real name, because we never make your real name visible. If in the very unlikely case survey initiators ask for your real name, be skeptical and report this survey to our support. Because this should not happen. Sometimes you may have to provide your email address in a survey. However, this is often only to verify the authenticity of your member profile. Simply create an e-mail address that does not contain your name. This way you can be sure that no one can draw conclusions about your person.
How long does it take to complete a questionnaire of a paid survey?
There are very different types of paid surveys. Some surveys only take a few seconds, while others can take more than 15 minutes of your time. But keep in mind that you will usually get much less reward for a survey that is very short and doesn't take long than for a very long survey that can take a bit longer. You can decide for yourself whether you prefer to take part in many small surveys or whether you prefer the large surveys. You can see in the survey wall on mypinio how long a survey takes on average and how much money you get for it.
Can I answer dishonestly if I feel uncomfortable answering a question?
To be honest, you should not answer dishonestly, even in paid surveys, if you are uncomfortable answering a question. And you don't have to. Because the data is transmitted anonymously. If you have a bad feeling about a question, it's better to cancel the survey and open a new paid survey. Companies and brands depend on honest answers. Moreover, if you repeatedly give different answers to the same question, you may receive fewer and fewer paid surveys.
→ Tips for correctly filling out paid surveys
Can I invite friends to mypinio?
The mypinio universe is happy about every new community member who participates in paid surveys and wants to help make the world a little better. And you even earn money for recruiting new members. But you don't earn money just for recruiting new members. You also get 10% of the earnings that members recruited by you gain by participating in paid surveys credited to your user account. And that for life! At least as long as you have an active profile on mypinio.com. And this is not some kind of snowball system. It is a commission that we pay out to you based on your commitment. Your newly recruited members will not earn a cent less!
→ Invite friends to participate in paid surveys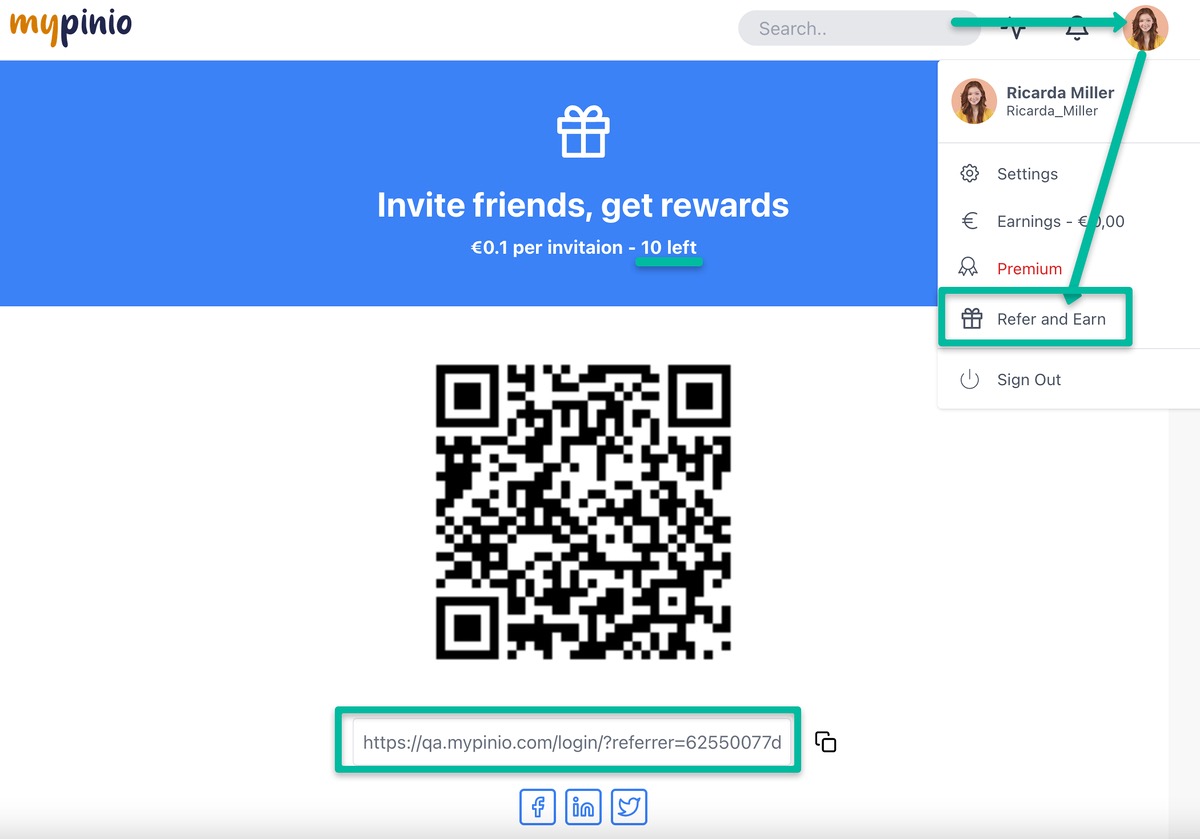 Is income from participating in paid surveys taxable?
Whether the income you earn from participating in surveys is taxable depends on many different factors and your personal circumstances, e.g. where you live, how old you are, how much money you earn from paid surveys, etc. It is best to ask your tax advisor to find out. It is also best to check with your local tax office whether you have to pay tax on the income from participating in paid surveys. Then you are legally on the safe side. After all, you earn money with paid surveys, and that can be of interest to any tax authority in any country. Therefore our tip to you: Just find out from the tax authorities responsible for you so that you are on the safe side!
Does it matter where I live to become a member of the mypinio community?
It doesn't matter at all where in the world you live to make money with paid surveys. There are companies in every country that rely on the opinions of consumers. And we publish surveys from every country in the world. It also doesn't matter what nationality you are, what color your skin is, what gender you are or what ethnicity you belong to. The mypinio community is diverse and wants to connect all people in the world, apart from the actual purpose, which is to allow people to earn extra money with surveys. That's why we also designed mypinio as a social media platform that allows all members to communicate with each other. Try it out and meet new people quickly!
Can I report a non serious paid survey?
We take great care to ensure that all paid surveys in the mypinio universe come from reputable partners. This is one of our highest principles. If you discover a questionable survey wall that contains sexist, discriminatory, racist or violence glorifying content, you can easily report it to our support team. We've developed a very simple process that allows you to quickly report non-reputable survey walls. We will then make sure that the provider of this survey wall will never be allowed to publish a survey in the mypinio universe again. You can easily report non-serious surveys just like you can report non-serious posts by members. You can find out exactly how this works in our help section.
→ Report a non-serious paid survey
Is mypinio serious?
You can be absolutely sure that mypinio is a reputable website and platform for paid surveys. mypinio is a company from Germany and is registered there as a GmbH in the commercial register and under the number HRB 242765 B at the competent district court in Berlin. The people behind the company and the website mypinio.com know a lot about paid surveys and market research, and have done so for more than 25 years! And the website operators only work with reputable partners and companies. The website mypinio.com is data protection compliant according to the regulations of the DSGVO. The website is hosted on servers in Germany and the data security and anonymity measures are always controlled and guaranteed. If you have any questions about whether mypinio is a reputable website and company, you can always send them to [email protected]
How do I identify fraudulent paid survey websites?
Unfortunately, there are always cases of survey participants reporting dubious offers and websites for paid surveys. Here are some tips on how to spot dubious or even fraudulent paid survey websites:
Be sceptical of websites that claim you can make a lot of money by filling out surveys. Usually, paid surveys are a way to earn some extra money, but they are not meant to be your main source of income.
Make sure the website provides a valid contact address and information about its privacy policy. Fraudulent websites often have no contact address or no privacy policy.
Be wary of websites that ask you to pay money to access or take surveys. As a rule, paid surveys should be free.
Be wary of offers that sound too good to be true. If a website claims that you can make a lot of money and get rich by filling out surveys for just a few minutes a day, it's probably too good to be true.
Watch out for unusually high compensation for certain surveys. If a website claims that you can earn several hundred euros for a single survey, it's probably a scam.
Be wary of websites that ask you to give out personal information before you can sign up. Fraudulent websites can use this information to steal your identity or scam you.
Check that the website has a valid SSL certificate. You can do this by checking the lock icon in your browser's address bar. A valid SSL certificate means that the website is secure and your personal information is protected.
Be wary of websites that ask you to sign up for paid services before you can complete paid surveys. As a rule, paid surveys should be free and you should not be asked to pay money to take part.
Be wary of paid survey websites that ask you to give out your credit card information or other personal information. Fraudulent websites can use this information to steal your identity or scam you.
Check if the website is run by a trustworthy organisation or company. A legitimate company will usually be transparent about who runs it and how to contact them.
Be wary of websites that ask you to click on links or click on ads before you can fill out paid surveys. Fraudulent websites may use these links or ads to direct you to other fraudulent websites or to collect your personal information.
If you are unsure whether a website is legitimate, it is best to contact customer service and ask a few questions. A reputable website will usually be happy to answer questions and help you. If you have any questions about our seriousness, please feel free to contact us!
Does mypinio offer more than just participation in surveys to earn money?
Yes, on mypinio you can do more than just participate in paid surveys. You can interact with other members, like on Facebook or Instagram. You can make friends and meet new people. You can create and share posts, you can like and comment on other people's posts, and you can like their comments. And you can post live surveys and image polls and ask the community what they love! mypinio is not just a place where you can earn money with surveys. mypinio offers you a virtual space where you can communicate and interact with people from all over the world. The best thing is to just try it out. Registration is free of charge. And if you recruit friends as members, you can even make some extra money. Everyone should benefit from the mypinio universe!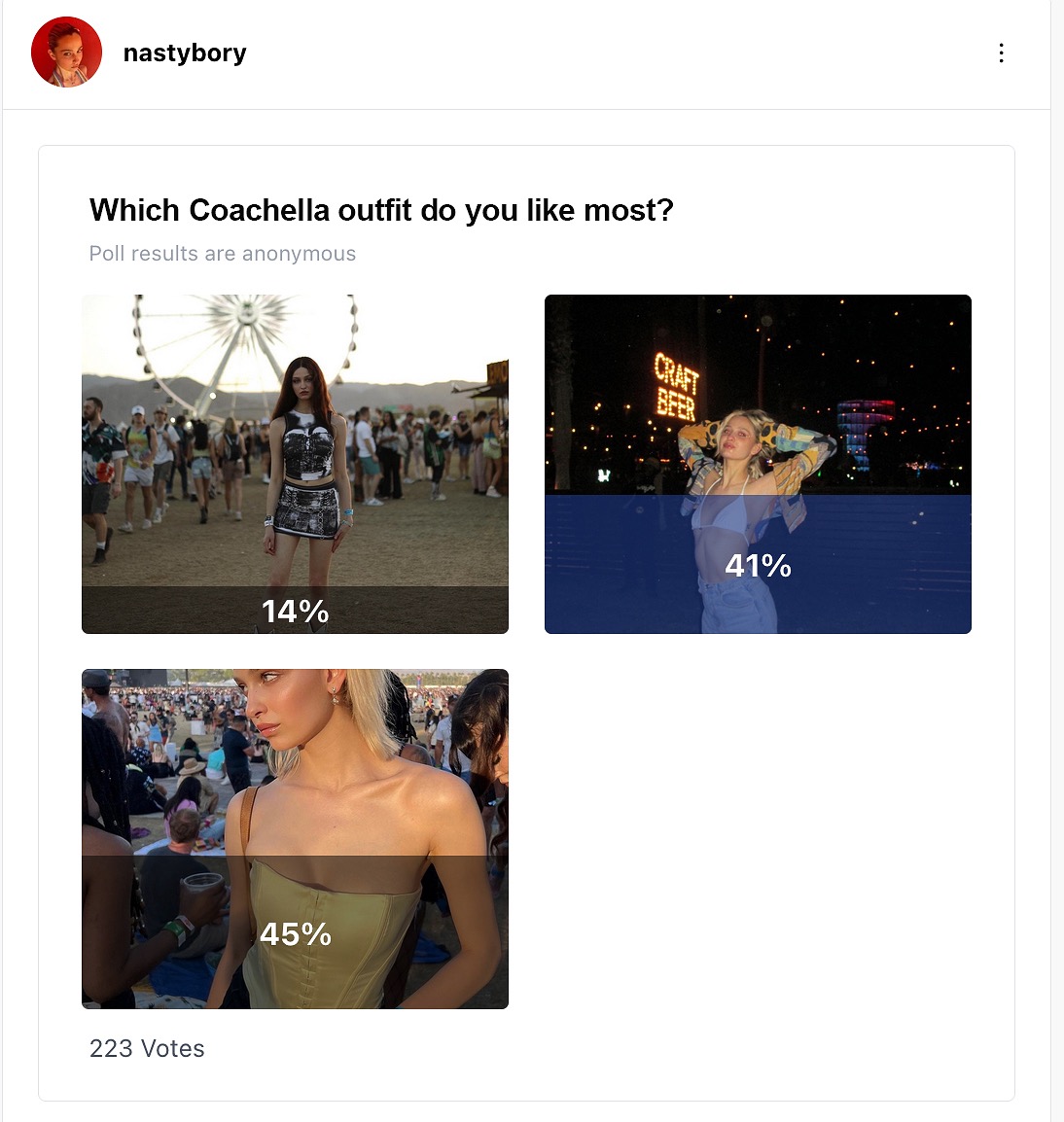 Could we answer your questions? Join mypinio now, earn money and meet people!
Become part of the mypinio universe, make contacts with other members of the community and earn some extra money by participating in surveys. And make the world a little better together with us and all community participants! We look forward to getting to know you!
Keywords of this blog post
paid surveys | extra cash | faq | Paid survey provider | Paid surveys website | Reputable paid surveys