In this blog article you will learn what IKEA is, what you can do with an IKEA voucher, how to redeem an IKEA voucher and what you can't do with an IKEA voucher. We also tell you where to be careful and how you can easily earn IKEA vouchers by participating in paid surveys, saving you the hassle and often frustration of searching for IKEA vouchers!
What is IKEA? And does IKEA offer vouchers?
Do you have a new flat or just want to treat yourself to some new home accessories? Then you can save a lot of money on your IKEA shopping by using IKEA vouchers. But where can you get IKEA vouchers? But first, a few words about the IKEA company itself.
IKEA is a Swedish furniture company that specialises in designing and selling modern, functional and affordable furniture and home furnishings. The company was founded in 1943 by Ingvar Kamprad and today has shops in many countries around the world. IKEA is known for its innovative designs based on customers' needs and requirements and for its environmentally friendly products. The company also offers a variety of services, such as interior design advice and delivery and installation services. If you want to buy something from IKEA, look out for IKEA vouchers that you can redeem. Or the best way to earn your IKEA vouchers is to take part in paid surveys!
How do I get IKEA vouchers?
IKEA vouchers are a great way to save some money on your next purchase of furniture and home accessories. IKEA vouchers are extremely popular because IKEA is one of the favourite suppliers of furniture and home accessories, and not only among young people! But where is the best place to find IKEA vouchers? There are several ways you can find vouchers for IKEA:
At the IKEA online shop: IKEA often offers vouchers for the online shop, which you can find on their website. These vouchers can be used to buy furniture and home furnishings from the online shop.
In IKEA shops: Some IKEA shops offer IKEA vouchers that can be used to buy furniture and home furnishings in the shop. It is best to ask at the customer information desk or checkout area if such vouchers are currently available.
In magazines and newspapers: Sometimes IKEA vouchers are published in magazines and newspapers that you can buy in newsagents or supermarkets.
On voucher sites on the internet: There are also many websites that offer vouchers for IKEA and other retailers. You can search for IKEA vouchers and either print them out, show them on your smartphone at the checkout or use them when ordering online.
At mypinio: mypinio is a platform for participating in paid surveys. Here you can earn IKEA vouchers easily and don't have to hope to find IKEA voucher offers online or in magazines.→ Click here to register on mypinio
It is important to note that vouchers often have certain restrictions and are only valid for a limited period of time. So make sure you read the terms and conditions of the voucher carefully before using it.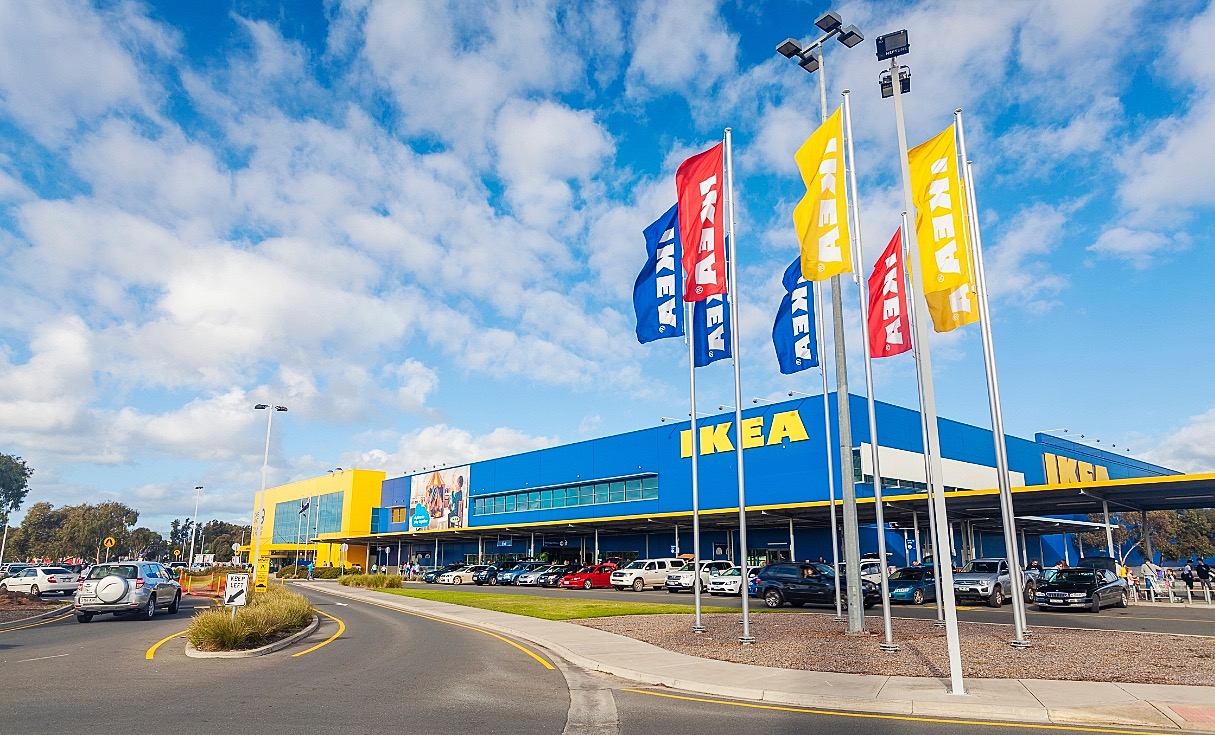 IKEA is one of the world's most popular suppliers of furniture and home accessories! No wonder that IKEA vouchers are also very popular. On mypinio you can earn vouchers for Ikea by participating in paid surveys!
What are the most popular products at IKEA?
It's not easy to say which products are the most popular at IKEA, as it depends on which country you are in and what the local interior trends are. However, there are some products that are very popular at IKEA worldwide, which you can buy for example with IKEA vouchers earned on mypinio.
BILLY bookshelf: The BILLY bookshelf is one of IKEA's most famous products and comes in many different sizes and colours. It is ideal for storing books and other items and fits in almost every room.
POÄNG armchair: The POÄNG armchair is known for its comfortable seating and timeless design. It is available in many different fabrics and colours and fits perfectly into any living room.
KALLAX shelves: The KALLAX shelves are versatile and perfect for storing books, toys and other items. They are available in different sizes and colours and can be easily integrated into any room.
MALM bedstead: The MALM bedstead is a modern and timeless bed that is available in many sizes and is perfect for any bedroom. It is made of robust wood and has a simple, elegant design.
LACK side table: The LACK side table is a small but practical table that is available in many different colours and is perfect for the living room, bedroom or office. It is easy to move and can be easily integrated into any room.
Redeem Voucher: Can I buy products from IKEA with a clear conscience regarding the climate?
Before redeeming vouchers with a company, it is good to ask yourself about sustainability. IKEA says it is aware of its responsibility for the environment and has set itself the goal of being an environmentally friendly company. The company has therefore taken various measures to reduce its carbon footprint and minimise its environmental impact. Our research has shown that IKEA has, for example, strengthened its commitment to the environment in the following ways:
Use of sustainable materials: IKEA tries to use as many sustainable materials as possible in its products, such as fast-growing woods, recycled plastics and natural textiles.
Energy efficiency: IKEA is committed to renewable energy and has set a goal to become climate neutral by 2030. The company invests in renewable energy such as solar and wind power and has its own solar farms and wind turbines.
Reuse and recycling: IKEA promotes the reuse of products and is committed to recycling materials. The company also offers programmes to repair and resell old furniture.
Sustainable transport: IKEA uses sustainable transport solutions to minimise the environmental impact of transporting goods. The company uses electric vehicles, rail transport and transporting goods by ship to reduce CO2 emissions.
Education and partnerships: IKEA is committed to educating employees and customers about sustainability and also works with various organisations and companies to promote sustainability in the supply chain.
It's best to do your own research if you want to use your vouchers at IKEA, or if you want to look for alternatives. It's important to take your time when choosing furniture for your home and compare the different options thoroughly to find the best deal for you. Also take into account your personal preferences, your budget and your requirements for quality and sustainability. If you choose IKEA, be sure to take advantage of the opportunity to earn and redeem IKEA vouchers.
Redeem IKEA voucher: This is how it works
To redeem an IKEA voucher, present it at the IKEA store or redeem it online at the IKEA website. The voucher amount will then be deducted from your total purchase.
To redeem your IKEA voucher when shopping online, follow these steps:
Go to the IKEA website and select the items you want to buy.
Add the items to your shopping cart and click on "Checkout".
Sign in with your IKEA account or create a new account.
Enter your shipping and billing address.
Select your preferred payment method.
Enter your voucher code in the "Redeem voucher" field and click "Redeem". The voucher amount will be deducted from your total purchase.
Check your order again for correctness and click on "Buy" to complete the purchase.
You will receive a confirmation email with all the details of your order.
Redeem an IKEA voucher at an IKEA restaurant. Is it possible?
At least the obligatory hot dog, the Köttbullar dish or one of the many vegetarian options offered by the restaurant are part of almost every IKEA visit for most customers. In the meantime, some people even visit the furniture store exclusively to visit the IKEA restaurant. But can you also pay there with an IKEA voucher?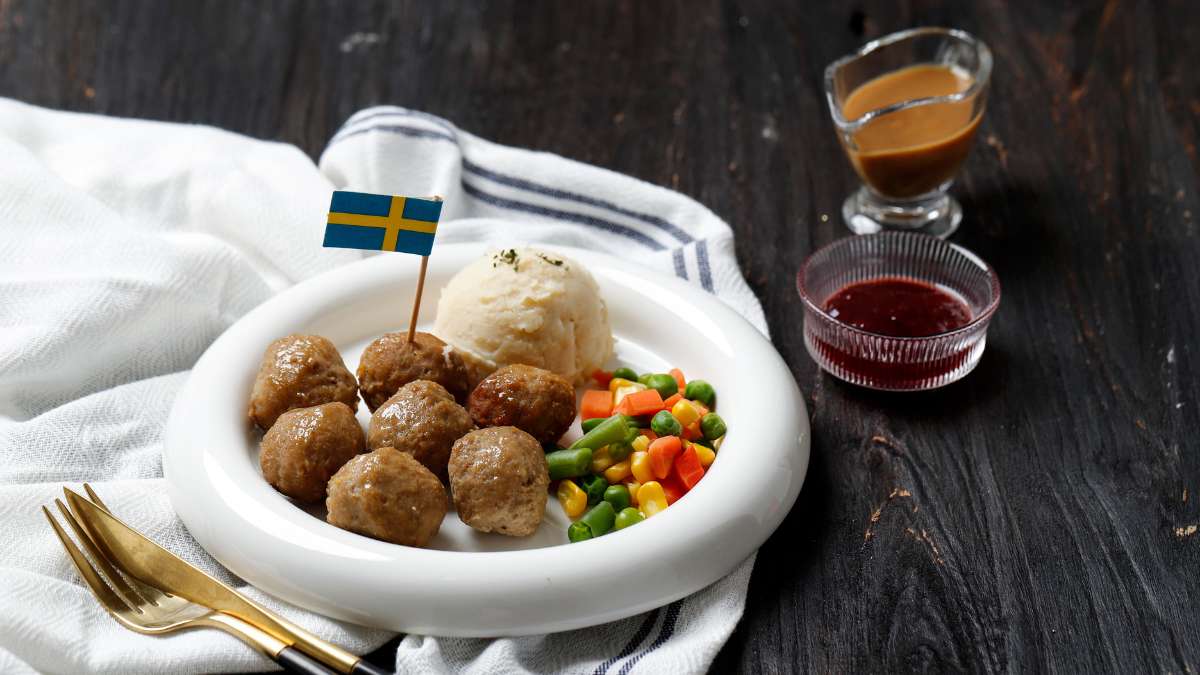 The IKEA restaurant is very popular, but unfortunately you cannot redeem a voucher from IKEA there!
We have researched for you whether it is possible to redeem an IKEA voucher in one of the very popular IKEA restaurants. Unfortunately, IKEA vouchers cannot be redeemed in an IKEA restaurant. IKEA vouchers can only be used for purchases in IKEA stores or online on the IKEA website.
Beware of fake IKEA vouchers!
Especially when vouchers are very popular, such as IKEA vouchers, they are often fraudulently forged and sold, for example via dubious websites or also via various classified ad markets. Some fraudsters also offer a fake IKEA voucher via Whats App or Facebook. So caution is advised here. Don't be fooled. There are currently more cases of fake IKEA vouchers circulating again.
These vouchers often look genuine, but they are not issued by IKEA and therefore cannot be redeemed. It is important to be careful when you receive a voucher and check if it is genuine. One should check the security features of the voucher and make sure that the voucher is from IKEA.
The voucher should have the official IKEA logo and be printed on professional paper.
The voucher should have a unique code that is not easy to forge.
The voucher should have an expiry date and show no signs of damage or wear.
It is also important that you should only redeem the voucher on the official IKEA website and not on unreliable third-party websites. IKEA also advises against buying or exchanging vouchers from unverified sources. You can also check with IKEA customer service if you are unsure whether a voucher is genuine or not.
We'll give you 5 EUR for your first IKEA voucher
If you register now for free at mypinio to participate in paid surveys, we will give you a welcome bonus of 5 EUR, which you can exchange for an IKEA voucher. In addition, you can earn money by inviting your friends to mypinio! Don't hesitate, register for free at mypinio and start taking part in surveys to earn money and vouchers! Unfortunately, the welcome bonus is not available in all countries of the world. Therefore, please make sure that you see the following graphic on the registration page!
→ Learn more about our welcome bonus

Keywords of this blog post
IKEA | Vouchers | IKEA vouchers