In this blog article, you'll learn what eBay vouchers are, why they're so popular, what you can use them for and how you can earn eBay vouchers easily and stop searching the internet for them. You'll also find out where to find eBay vouchers and how to redeem them.
eBay vouchers are some of the most popular vouchers in the world
eBay is an international marketplace and online shop for a very diverse range of goods. You can get virtually anything you want on eBay. And one great thing is that marketplace also accepts eBay vouchers for purchases. eBay has been around since 1995, when the company was still called AuctionWeb. eBay was founded in California, USA. The founder of eBay is Pierre Omidyar. The company now employs more than 13,000 people worldwide and has a turnover of more than 10 billion US dollars. eBay is a real success story and is still one of the most popular online marketplaces in the world. You can buy a wide range of products on eBay, including new and used items. Some examples of categories of products that are commonly available on eBay include:
Electronics and Computers
Clothing, shoes, and accessories
Home and garden products
Toys and games
Sporting goods
Collectibles and art Books, movies, and music
Automotive parts and accessories
Health and beauty products
Business and industrial equipment Pet supplies
Where can I get eBay vouchers?
eBay often offers its customers discounts in the form of vouchers in order to retain its customers. eBay vouchers are coupon codes that you can redeem to save money when you buy items on eBay. You can find eBay vouchers in a number of ways:
You can sign up for eBay's newsletter to get regular updates on deals and coupons.
You can also search for vouchers on the eBay website. To do this, simply go to the "Offers" page and click on the "Vouchers" link. Here you will find a list of currently available vouchers.
You can also search for eBay vouchers on third-party sites such as coupon websites or in magazines. These vouchers can sometimes contain exclusive offers that are not available on the eBay website.
You can also ask eBay sellers for coupons. Some sellers offer vouchers to their customers to promote their items.
There are also sometimes special offers or sales on the eBay website where you can get vouchers. So always be on the lookout for such offers.
Vouchers from eBay are not always to be found. But there is a very reliable way you can earn vouchers from eBay, namely by taking part in paid surveys! You give your opinion and get a reward in the form of vouchers for the eBay marketplace. Isn't that a fair principle?
This is how you get vouchers for eBay with the participation in paid surveys
It is quite easy to earn eBay vouchers with paid surveys. To do this, you first need to register for free at mypinio. mypinio is a worldwide community portal that allows its members to earn money and vouchers with paid surveys. You can use your smartphone, a laptop, a tablet PC or a desktop PC.
Get your welcome bonus
The first thing you should do is secure your welcome bonus. After you have registered, you will receive an email. Simply click on the confirmation link in this email and you will start at mypinio with a credit of 5 euros. Now you just have to earn another 5 euros with paid surveys so that you can pay out your first eBay voucher.

→ More information about the welcome bonus
Earn eBay vouchers also with the referral of new members and their sales
mypinio makes it really easy for you to master the first threshold for a payout of eBay vouchers. You can also earn money at mypinio by referring new members. For every new member who has registered with mypinio on the basis of your recommendations, you will receive another 10 cents. But that's not all. You also earn 10% of the turnover of the members you refer, as long as you are registered with mypinio yourself. This means that the members you recruit help you to redeem more eBay vouchers and save a lot of money on your online purchases. You can have your first eBay voucher paid out when you earn as little as 10 euros!
Is an eBay voucher a good gift idea?
Whether eBay vouchers are a good gift idea depends on the preferences of the recipient. If the recipient likes to shop online and regularly sells or buys on ebay, an eBay voucher can be a good gift idea. The recipient can use it to buy whatever he or she wants on eBay. However, if the recipient doesn't use eBay often, another gift might be more appropriate.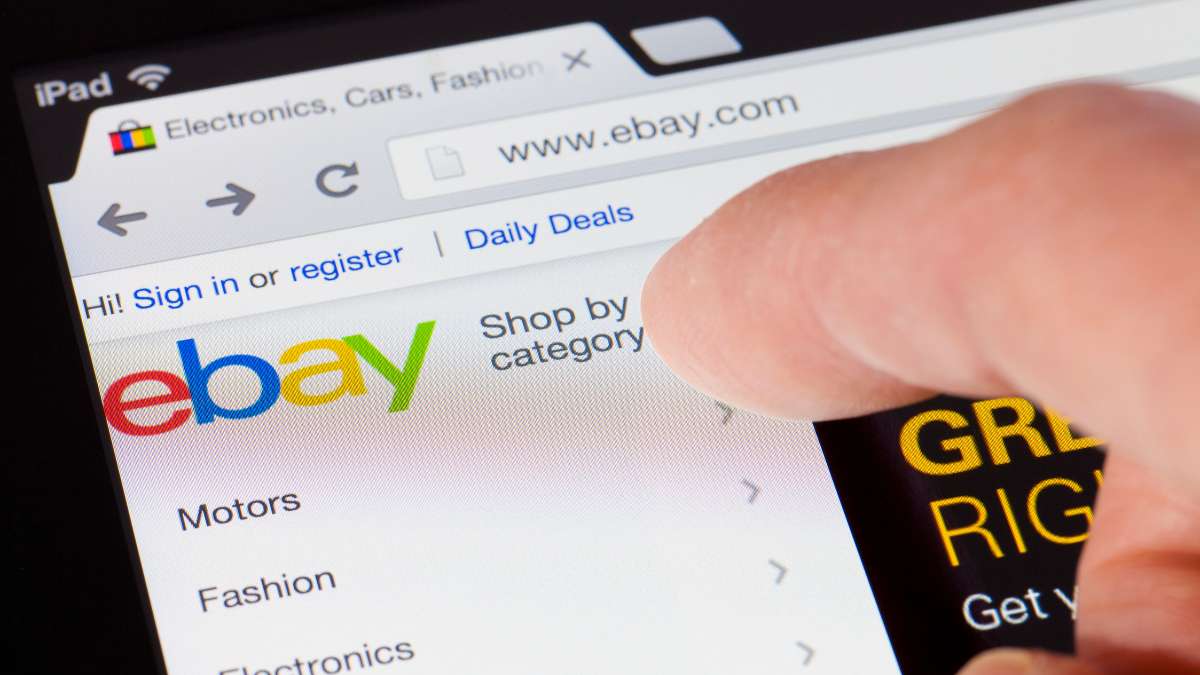 On eBay you can buy pretty much anything your heart desires. Therefore, it can be a good idea to give a gift voucher for eBay as the recipient can choose what they buy themselves.
An eBay gift voucher can be a great gift idea as it gives the recipient the freedom to buy whatever he or she wants on eBay. Some of the benefits that come with an eBay voucher are:
Flexibility: the recipient can use the eBay gift card on a wide range of items, including clothing, shoes, technology, home accessories and more.
Convenience: the recipient can redeem the voucher from home instead of having to go to a shop. You save the recipient effort and hassle by having the products delivered to their door.
Potential savings: eBay often offers deals and discounts, so the recipient may be able to get a cheaper price with a voucher than they would have otherwise paid.
Wide selection: eBay is one of the largest online marketplaces in the world, and offers a huge selection of items, including new goods, used items and vintage pieces. So the recipient of the voucher has a very wide choice of products.
Different currencies and countries: eBay is available worldwide and supports different currencies, which means you can give an eBay voucher to people who live in another country.
However, there are also some disadvantages that can come with an eBay voucher as a gift:
Limited usability: the voucher can only be redeemed on eBay and cannot be used in physical shops or at other online retailers.
Possible shipping costs: The recipient may have to pay shipping costs when redeeming the voucher on an item shipped by a seller located in another country.
Limited validity: eBay vouchers often have an expiry date after which they can no longer be redeemed. This means that the recipient must redeem the voucher within a certain period of time or it will lose its value.
It is important to keep these disadvantages in mind when thinking about giving an eBay voucher as a gift. If you know the recipient well and are sure that he or she will appreciate an eBay voucher, it can still be a good choice. Overall, it is important to consider the recipient's interests and the type of gift desired before deciding to give an eBay voucher as a gift.
Can I buy gift cards for other online shops with an eBay voucher?
If you have an eBay voucher, you can actually use it to buy anything that is offered on eBay, including gift cards from other online shops. This is because there are many sellers on eBay who sell gift cards because they don't need the gift cards themselves. But you also have to be careful if you don't buy gift cards from the online shop they are intended for. So it may happen that the gift cards are no longer valid or have already been redeemed. However, this is a form of cheating that eBay does not tolerate on its platform. If something like this happens to you, simply contact eBay's customer service.
How can I redeem a voucher on eBay?
It's easy to redeem an eBay voucher when you shop online. Just follow the steps below and you'll save money on your next eBay purchase.
Log in at eBay
Search for the item you want to buy and add the item to your basket.
Click "Proceed to checkout" to complete the checkout process
Enter your payment information and select "Add Voucher" from the "Payment Method" drop-down menu.
Enter the voucher code and click "Add voucher". The voucher value will be deducted from the total amount
Click on "Buy" and follow the subsequent instructions to complete the purchase.
Don't want to earn vouchers for eBay? No problem. We have many more voucher offers
You don't have to stick to eBay vouchers, you can also redeem your earnings from participating in paid surveys for other vouchers such as Amazon, Adidas, Nike, IKEA and many more. You can also earn gaming vouchers or give yourself a new look with Zalando vouchers. Register now for free on mypinio and easily earn online eBay vouchers or other vouchers of your choice with paid surveys.

Important: Unfortunately, vouchers for eBay are not available in every country. If there are no eBay vouchers in your country, simply choose your favourite from hundreds of other vouchers!
Keywords of this blog post
eBay | vouchers | paid surveys | find eBay vouchers get eBay vouchers