In this expert article, you will learn what an online panel is and what you should look for when choosing an online panel provider for your surveys or market research studies. We will also show you what the main advantages of using an online panel are and what types of panels there are. We would also be happy to discuss the topic of online panels with you in our community!
What is an online panel?
An online panel is a group of internet users who have volunteered to participate in online surveys and research projects. Members of an online panel are often recruited by market research companies or other organisations that want to learn more about the opinions and attitudes of internet users.
Members of an online panel are often selected based on their demographics, range of interests or behaviour on the internet. They are then informed regularly by email or via a special online platform about upcoming surveys and can then decide whether or not to participate. Participation in online surveys is often linked to a small remuneration to increase the motivation of the participants.
Online panels are often used by market research companies, political institutions and other organisations to test and improve their products, services or programme. They can also be used to identify and understand important trends and developments in the population.
Online panels provide fast and reliable consumer feedback to make quick business decisions
Online panels are becoming more and more important. Companies are increasingly putting consumers, with all their wants, needs, expectations and desires for outstanding products and a trouble-free customer journey, at the forefront of all their thinking and actions . New, innovative market research methods and approaches are helping companies turn consumer data into valuable insights that form the basis for key business decisions. Online panels play a crucial role in developing appropriate strategies to make products and services better and better. This is because online panels provide fast and valid feedback. The data obtained from panel studies can then be used to quickly derive relevant decisions for your own company. Online panels are more accessible today than ever before.
There is a real boom in registering as a member in online panels
Many consumers register on portals and communities to take part in paid surveys and earn money online. It has become a real business model. The biggest challenge here is to ensure that survey participants complete the paid surveys in online panels seriously and honestly. There is justified criticism among market researchers that many survey participants fill out paid surveys quickly and without reflection in order to earn money easily. Intelligent algorithms and mechanisms as well as permanent quality measures must prevent this, otherwise it is a fraud to all those who seriously do market research and rely on the results of a panel survey when they have to make important and groundbreaking decisions for their business.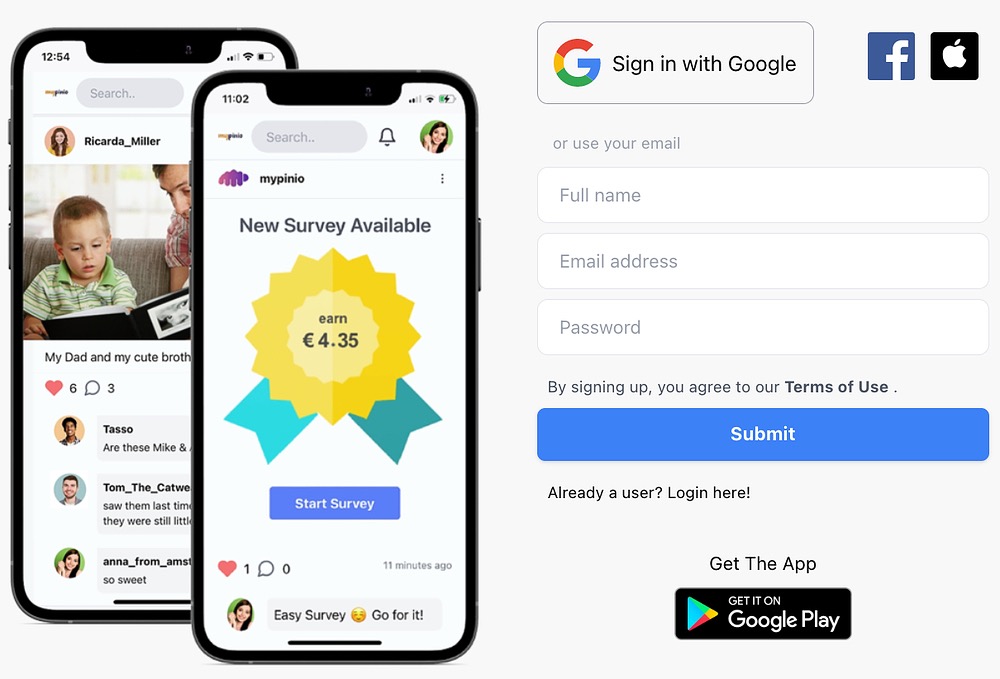 There are many platforms like mypinio that offer paid surveys. And the influx of people who want to earn money with paid surveys is very large. The challenge for these providers is to separate the wheat from the chaff. We on mypinio have created algorithms and quality measures for this purpose, so that initiators of paid surveys get the best possible results.
Top online panel providers regularly pay attention to quality
Professional online panels are the best solution to get fast, honest and reliable results, because the providers of really good online panels only select qualified members for the online panel, who are also seriously interested in sincerely participating in paid surveys and helping to shape products and services through their feedback. Moreover, professional online panel providers regularly check the quality of responses. This way, companies can be sure to receive high-quality feedback from online panel participants. In the following text, you will find important key factors to consider when choosing a powerful survey panel for panel studies.
What types of Online Panels exist?
Business to Business Online Panel
A business-to-business (B2B) online panel is a group of decision-makers from companies selected to conduct online surveys and research projects. These decision-makers are usually CEOs, purchasing managers, marketing managers or other people who make important purchasing decisions in their company. B2B online panels can be segmented according to various criteria, such as industry, company size or turnover. They are used to gather important information about the needs and opinions of companies in order to better target products and services to the needs of the target group.
Business to Costumer (B2C) Online Panel
A business-to-consumer (B2C) or business-to-customer online panel is a group of consumers selected to participate in online surveys and research projects. These consumers are usually recruited through online methods such as online survey panels, social media or targeted online advertising. B2C online panels can be segmented by characteristics such as age, gender, income or geographic location. They are used to gather important information about consumer preferences, attitudes and behaviours to better understand and target specific consumer groups.
Special Panels
A special online panel is a type of online panel that surveys a specific group of people selected based on specific characteristics, such as age, gender, education level, health status, occupation, etc. This type of panel is often used to collect specific information about a particular population group.
Qualitative Online Panel
A qualitative online panel is a method of qualitative market research in which a specific group of people is surveyed over a period of time. Unlike quantitative surveys, which are mainly based on numerical data, a qualitative online panel aims to gain deeper insights into the attitudes, opinions and behaviours of the participants. To this end, open-ended questions are usually used that allow participants to describe their thoughts and experiences in detail. This method is particularly well suited for researching complex and subjective topics, such as brand preferences, product ideas or user experiences.
General Population Online Panel (GenPop)
A General Population Online Panel is a type of online panel in which a representative sample of the population is surveyed. The aim is to collect information about the opinions, attitudes and behaviours of the general population. This type of online panel is often used to track trends and developments in the population, to support policy decisions, to measure the effectiveness of advertising campaigns and to conduct market research. A General Population panel will usually be based on a representative sample of the population selected by random sampling to represent the population as accurately as possible. Mechanisms are also often used to adjust the participant composition to match the demographic characteristics of the population.
→ How to calculate sample size
These are the most important criteria you should look for when choosing an suitable online panel provider
Innovative and high performing online panel technology platform
Many online panels are anonymous and untraceable groups of virtual people who receive a new paid survey merely via SMS, email or app notification. There is rarely a real virtual home for online panel members and everything seems abstract and fragmented for them. With mypinio it's different. mypinio was designed as a hybrid combination with the advantages of a social media platform and market research community. At mypinio, online panel members can interact with each other, communicate with each other and exchange information in a timeline, publish postings, like and comment on postings. They can even share paid surveys with followers if they think the survey fits well with their profiles. mypinio is a real community. This makes for enormous engagement among the panel participants and, in addition to the actual task of helping companies and brands improve their products and services, they have a lot of fun together on mypinio! It is not the anonymous masses that we know from non-transparent online panels. At mypinio, brands and companies can even take a random look at the anonymous profiles of panel members to get a feel for who has taken part in their panel survey.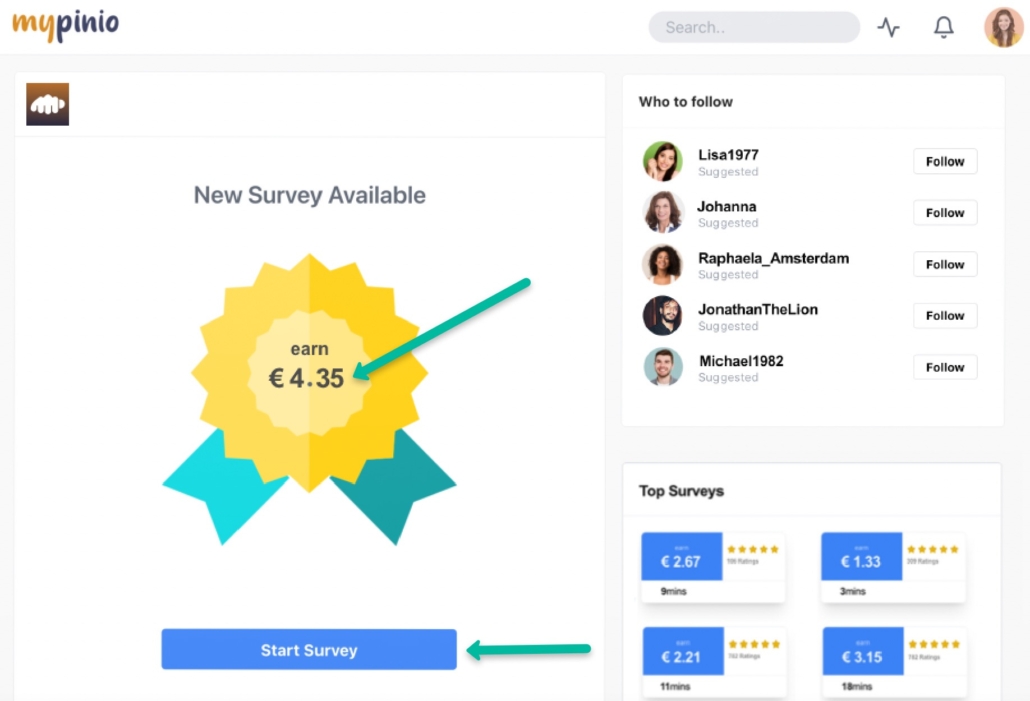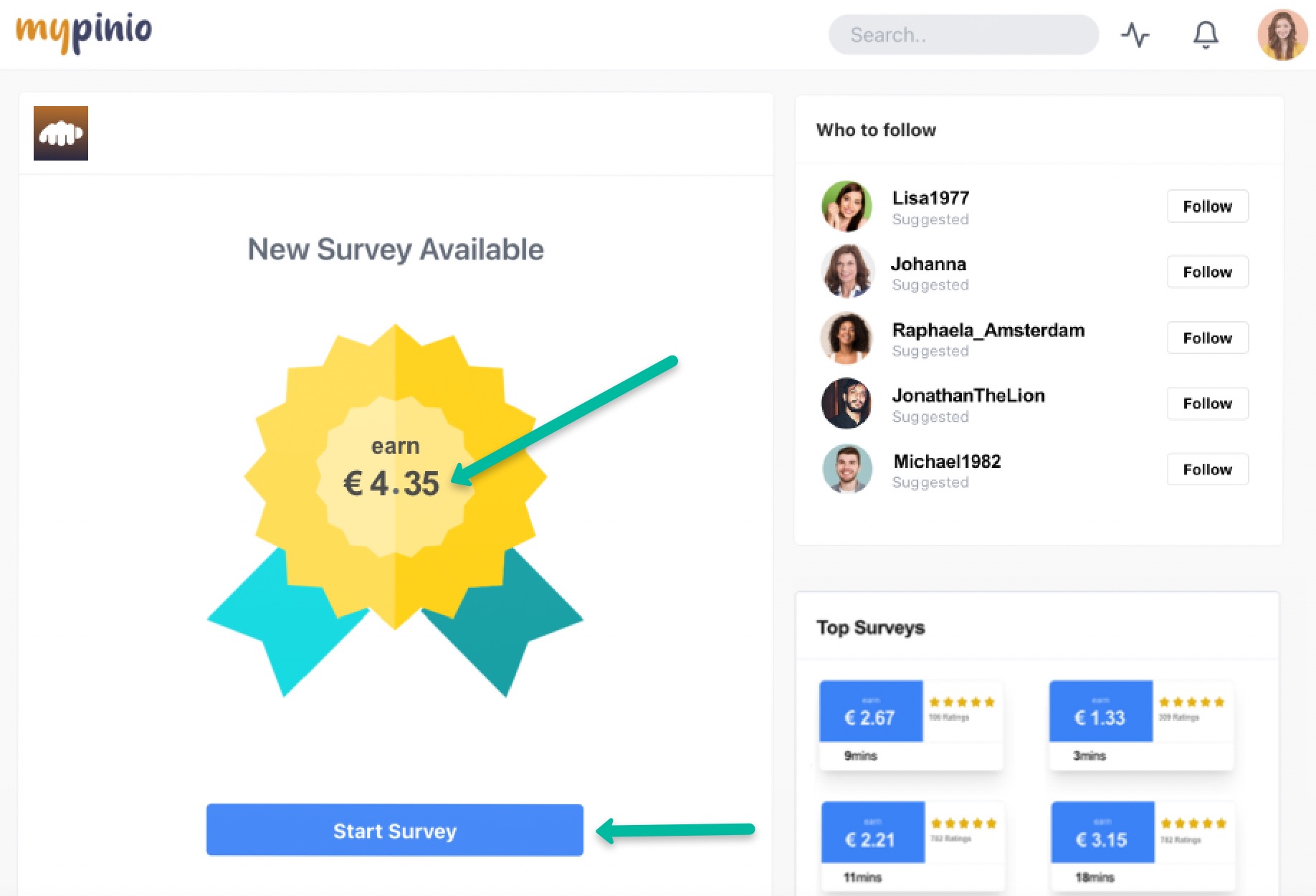 At mypinio, online panel members are informed about new paid surveys via email, app notification and the integrated timeline.
Simple sample set-up through self-service online panels
While many online panel providers still have to select the appropriate sample themselves, mypinio offers the option of quickly and easily selecting and setting up a sample yourself. With the help of a simple selection mask, initiators of surveys and market research studies can quickly and easily select participants for a panel survey themselves according to many different criteria. And all this with just a few clicks. In addition, as a provider of an online panel that is structured like a social media platform, mypinio offers the option of compiling panel participants using a free-text search. The free-text search searches all the postings and comments of members of the mypinio universe in the Timeline for the desired keywords or hashtags and compiles a list of users that can then be refined according to further socio-demographic characteristics such as location, age, gender, hobbies and more.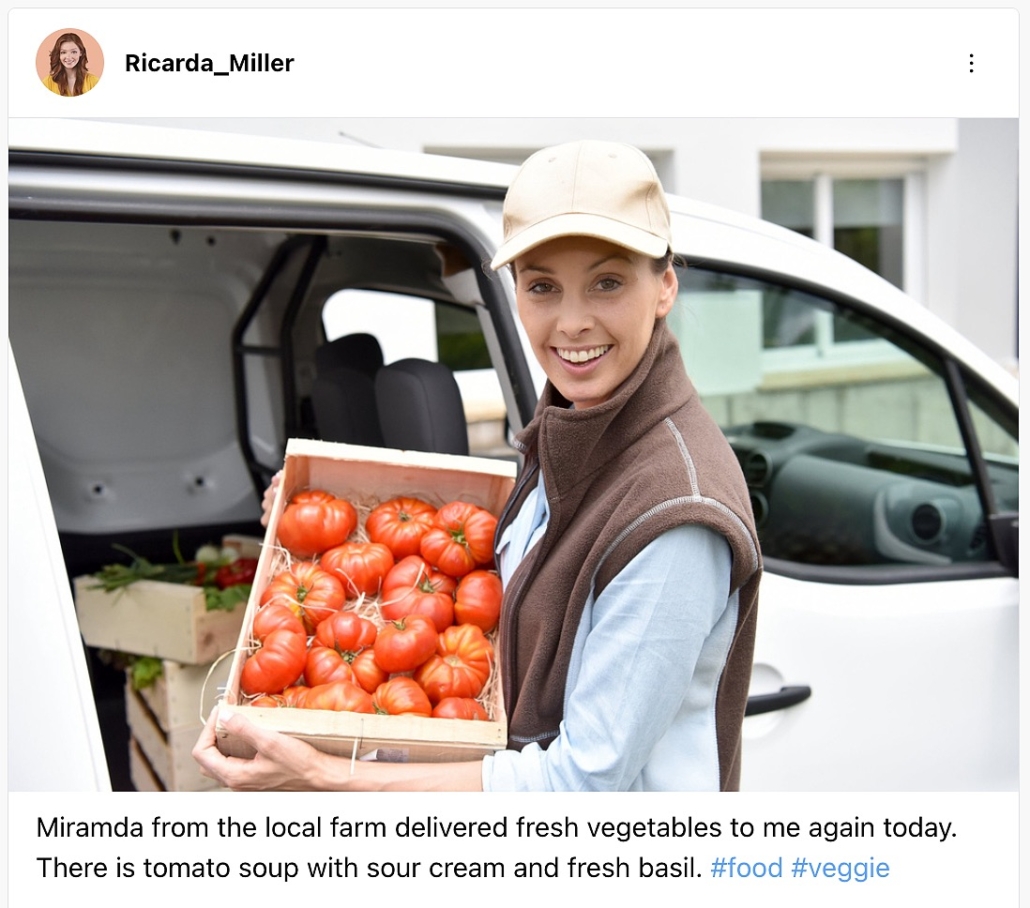 For example: You want to conduct a panel survey on the topic of food and you want to invite all members who have published a post with a certain hashtag within a defined period of time. mypinio, as an online panel provider, offers you exactly this feature!
High data quality is essential for an outstanding online panel
High-quality data from panel surveys is crucial for any market research study and forms the basis for informed decisions. As the provider of a global online panel, mypinio takes regular measures to exclude fake profiles and fake feedback. For example, the online panel works with the authentication service Passbase to verify user profiles. First, when recruiting each member of our online panel, we create a meaningful profile that companies can use to select panel members for panel surveys. Each panel member is pre-screened to ensure that only suitable panelists respond to their panel survey. In addition, we analyze respondent behavior and exclude panel members who stand out due to random responses, repetitive response patterns or completing the panel survey too quickly. We use the latest intelligent technologies for this purpose.
Selection of online panel participants for panel surveys according to an intelligent activity and reputation score
As a high-performing online panel provider, mypinio has developed a unique Activity and Reputation Score. The algorithms continuously check how active the online panel members are on mypinio, on how many panel surveys they have participated within a certain period of time and what their overall engagement in the mypinio community is. These include scrolling through the timeline, creating posts and comments, logging in, Passbase profile authentication, profile updates and the contribution of socio-demographic data. The Reputation Score measures whether online panel participants give proper and honest feedback on panel surveys and how long an online panel participant has been registered on mypinio.
High level of engagement through variable incentives for our online panel members
mypinio offers its online panel members a very wide range of possible incentives. For example, they can have cash paid out to their own bank account or via PayPal. And they can do this at any time in any amount of the earnings they have achieved. In addition, we offer our online panel members the opportunity to earn high-quality vouchers from popular and well-known online shops instead of cash. In this way, we as a online panel provider offer our members the greatest possible freedom in how they can remunerate themselves for their efforts and engagement in helping brands and companies to improve their products and services with their valuable feedback.


One way to pay incentives is through PayPal. This is a very popular method. But vouchers are also very popular with our online panel participants.
mypinio online panel offers a transparent pricing
Already when compiling your sample for your panel survey, the costs are presented transparently. You don't have to first obtain a quote and go through lengthy sales processes and annoying negotiations. mypinio offers excellent value for money. In order to collect important information in the shortest possible time, incentives for online panel participants are necessary. At mypinio, online panel participants provide their expertise and a high level of commitment and receive a reward in return. Incentives for our online panel participants are created with a combination of game-like rewards and vouchers to ensure the longevity and health of the online panel: you decide how much answering a questionnaire is worth to you. The higher the incentive, the faster you get your results. That way, all sides win! So if you expect quick results and need certain quotas to be met, you can simply increase the incentives.
Qualitative online panels & special panels
As a professional online panel provider, we naturally also offer qualitative panels. For example, conduct video discussions, observational studies and focus group discussions and use our mobile diary technologies. We also offer business-to-business (B2B), business-to-consumer (B2C), special panels and general population panels that you can put together yourself. In addition, you can assemble your own customised long-term panel to conduct panel surveys over a longer period of time and gain comparative data on a timeline. Due to our outstanding engagement tools, the mypinio online panel offers high panel health and low panel mortality. You can easily organise your long-term panels via so-called micro-communities.
Online panel with wide coverage and high diversity
As a provider of a worldwide online panel, the mypinio universe has members all over the world who can be selected according to countless socio-demographic data. This makes it very easy for companies to target the right people for their market research study. A diverse online panel gives you access to many panel members from many different countries and cultures of all ages and genders. Based on the constantly updated socio-demographic data provided by the panel members themselves, meaningful samples can be formed that provide you with representative answers. As a provider of a worldwide online panel, we ensure that the profiles of our panel participants are up-to-date and meaningful. So if, for example, you want to open up a new market in another country, you can easily assemble corresponding online panel participants from the target country and generate important data on whether the intended target market is relevant for you.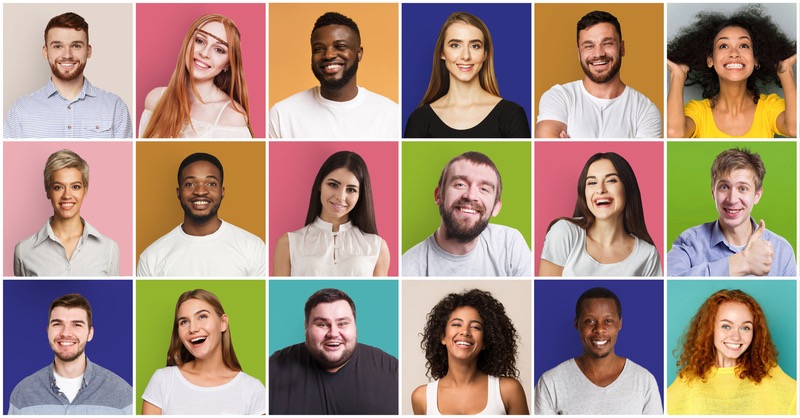 mypinio's worldwide online panel offers you quick access to various panels with a wide reach and diverse people.
What are the top benefits of using an online panel provider?
There are some advantages associated with using an online panel provider to conduct surveys and market research studies:
Fast recruitment: it is easy, quick and inexpensive to put together an online panel as you can access a large number of people who have agreed to take part in surveys.
Low cost: Using an online panel is usually less expensive than conducting surveys by phone or by post, as interviewers are not needed and the cost of conducting the survey is much lower.
High representativeness: An online panel can be put together in such a way that it represents the population well in terms of age, gender, income and level of education.
High flexibility: It is easy to send surveys to the online panel and analyse the results in real time. In this way, quick decisions can be made.
No geographical restrictions: With an online panel, people from all over the world can participate in surveys, which is not possible with traditional methods such as telephone or field surveys.
High data quality: Since online panel participants enter their answers themselves, the risk of errors or bias by interviewers is much lower.
Faster results: Online panels make it possible to conduct surveys quickly and efficiently, as participants can be interviewed directly online.
Flexibility: Online panels allow surveys to be conducted at any time and any place, which is particularly advantageous for international studies.
Large number of participants: Online panels make it possible to survey large samples, which can increase the accuracy of the results.
Easy analysis and evaluation: The results of online surveys can usually be easily evaluated and analysed because the data are automatically collected and available in electronic form.
Time saving: The use of online panels makes it possible to conduct surveys quickly and efficiently, as no manual input of data is required.
High response rate: The use of online panels can help to increase the response rate of surveys, as participants can take part in the survey from the comfort of their own home.
Lower error rate: Automatic data collection can minimise sources of error, which increases the accuracy of the results.
Cost-efficiency: Using online panels can usually be more cost-effective than conducting surveys using other methods such as telephone surveys or face-to-face interviews.
Choose a top online panel provider
With mypinio as online panel provider you will receive valid results from your panel surveys in the shortest possible time. Depending on the incentives you define, you can expect the results of your panel study within a few hours, often even within minutes. You can see the data of your panel survey in your user profile. During the panel survey, you can follow live how many responses you have already received. Of course, you can also set and monitor quotas and stop your panel survey at any time.
Keywords of this blog post
online panel | online panel provider